Outsourcing your financial administration
Free up your time to focus on leading, developing and making profit while we take care of your financial administration.
Choose a reliable partner who responds to your needs.
Outsourcing your financial administration and choosing the right accounting company is among the most important decisions companies and organisations need to make. Electronic financial administration and controlled outsourcing make business operations more efficient, reduce mistakes and provide accurate and timely information to support decision-making.
Why outsource financial administrative processes:
It frees up the entrepreneur's time to focus on leading, developing and making profit.
It helps in building a professional and suitable package of financial administration services.
It provides the company and its owners with outside sparring to set goals and prepare for future challenges.
It reduces the need to invest in information systems and their maintenance.
You can outsource your company's financial administration to an accounting company either partially or entirely. When deciding on the extent of outsourcing, it is important to consider your company's own goals and future ambitions as well as your expectations towards a partner accounting company. Are you looking for a partner that is there mainly to help you manage the regulatory requirements, or a company that is also able to develop your business and help grow the value of your assets?
Our financial administration outsourcing services:
In partial outsourcing of your financial administration, we can take care of the accounting and the drafting of financial statements.  If necessary, we can also carry out the payroll calculation on your behalf. In comprehensive outsourcing of your financial administration, we will take care of your company's accounts payable and receivable in addition to regulatory obligations and salary processes.
What are electronic purchase invoicing and accounts payable?
Our processing service for purchase invoices processes all your purchase invoices electronically in the cloud. You receive the purchase invoices as electronic invoices, and our scanning services will convert the possible paper invoices to electronic format. You can easily check your invoices irrespective of time and place from the cloud. Accounting transactions from purchase invoices are largely generated automatically, and an accounting specialist will verify the accounts monthly.
What are electronic sales invoicing and accounts receivable?
Electronic financial administration enables you to prepare your company's sales invoices in the cloud, irrespective of time and place. The invoices you send are delivered to the recipient in the correct format: as an e-invoice, by e-mail, or on paper via the printing service. In electronic sales invoicing, the accounting company often takes care of the accounts receivable and possible debt collection, but you can also manage them by yourself. When necessary, you can fetch the sales invoice documentation electronically from your company's CRM or ERP system. Accounting transactions from sales invoices are generated automatically, and an accounting specialist will verify the transactions monthly.
Read more about our electronic financial administration services and the software we use.
How to gain all the benefits from outsourcing your financial administration:
Consider the value of your own working time. What is the amount of money that is worthwhile to invest in financial administration information systems?
What are the benefits of keeping your financial administration in-house? It is most likely more sensible to outsource routine tasks, which will result in more time for developing the company and for productive work.
It pays off to outsource the accounts payable and receivable when the number of invoices is large. Taking care of purchase and sales invoicing within the company is easy, due to the use of electronic systems. The greatest benefit from outsourcing is gained by companies who have a significant number of invoices and invoice checkers.
Consider your own goals with regard to the accounting firm. What types of goals have you set on the quality of services and which services should the accounting firm be able to provide? Also make provisions for future options. Find out whether the accounting firm will be able to respond to all of your company's development phases, including possible growth and ownership arrangements.
Contact us
Let's see together how we can help your business.
or call our specialists directly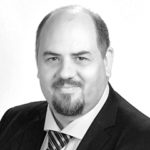 Jouni Bruce
Sales Manager
+358 50 4310 336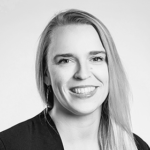 Leena Neuvonen
Sales Manager
+358 50 4723 710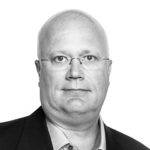 Juha-Pekka Orava
Sales and Marketing Director
+358 50 3686 989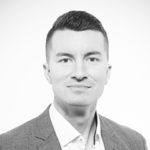 Samu Lehtonen
Growth Manager
+358 40 7542 660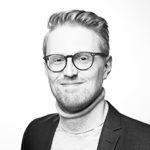 Joel Tommila
Growth Manager
+358 50 3431 406