HR services
Expert and risk-proof solutions for human resource management and development.
Your reliable partner in personnel matters.
Our HR service provides companies of all sizes with business-friendly, expert and risk-proof solutions for human resource management and development.
Human resources matters include a wide variety of legally required tasks as well as voluntary measures, and handling them with expertise requires know-how and time. With our service, you get an expert partner for sparring and to develop this demanding work.
Our service starts with an HR survey, which allows us to focus on the current state of personnel issues and the development targets identified through it. If your company needs more continuous HR resources and expertise, we offer an outsourced HR specialist or HR manager at your disposal as a complete service.
Deep and individual understanding
We are able to help your company comprehensively, starting right from where you are.
Clear and comprehensive service packages
Our cooperation always starts with a comprehensive mapping of the current state of HR issues. You can then choose the services that suit your needs and resources. You won't pay for anything you don't need.
Our comprehensive network at your disposal
Our network includes expert HR know-how in, for example, personnel assessments, labour law and legal issues.
All payroll and HR services under one roof
We offer services from payroll to demanding HR development. We are a reliable partner for all HR questions.
Our HR services
HR mapping
Our HR mapping helps to gain an understanding of the current state of personnel matters, as well as the state of mind going on into the future. Based on the mapping survey, you will receive concrete proposals and an action plan for the development in HR, or an HR map. HR mapping is carried out as workshop work and in-person interviews, as well as by familiarizing yourself with existing HR documentation.
Expert HR Services
We provide expert services for development areas that have emerged in HR mapping, such as making a legally required personnel plan, resourcing and recruiting, developing personnel and well-being at work, as well as supporting human resource management and training supervisors.
Outsourced HR management services
Our HR manager service is an alternative to the company's own resources. Our experts work within your company and are involved in its day-to-day operations flexibly as needed, no matter if your needs are short-term or longer-term. If necessary, we act as your partner in the comprehensive development of HR matters.
Other services
Also check out our payroll service, which allows you to outsource payroll management to a professional. At TietoAkseli, we can manage your payroll administration with top-level expertise, reliably and punctually.
Contact us
Let's see together how we can help your business.
or call our specialists directly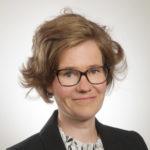 Hanna Kivimäki
consultant, HR services
+358 10 3472 443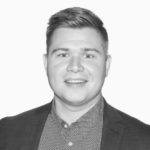 Sami Lehtinen
Growth Manager
+358 44 7506 731